Experienced and Accomplished Eye Specialists
OUR PHYSICIANS
Andover Eye Associates has a team of world renowned Ophthalmologists and optometrists. We have developed many of the contact lenses and solutions that are available. We conduct many clinical studies for new drugs and lenses at our Andover clinic and Eye Institute. Our team has written extensively on contact lenses and their complications, diagnosis and treatments.
Our newest venture is of a drug delivery lens for allergies with Johnson & Johnson…….stay tuned!

OUR FOUNDER

Andover Eye Founder
Mark B. Abelson, MD, CM, FRCSC, FARVOCataract & Corneal Disease
Dr. Mark Abelson was born in Montreal, Canada and attended McGill University, earning his bachelor's degree with honors. He earned his MD, CM from McGill University Medical School and after Residency at Royal Victoria Hospital, was awarded his Fellowship in the Royal College of Physicians and Surgeons. Dr. Abelson did a two year clinical and research Fellowship at the Schepens Eye Research Institute and Mass Eye and Ear Infirmary at the Harvard Medical School. In 1978, Dr. Abelson founded Andover Eye Associates, one of the first multi-specialty eye care private practices in the country.
Professor, Part-Time, Department of Ophthalmology at Harvard Medical School, and Emeritus Surgeon at Mass Eye and Ear. In addition, he served ten years on the Medical Advisory Board to the Dean of McGill Medical School. He has received numerous awards, including the ARVO Silver Fellow Class of 2011, Irving H. Leopold invited lecturer, American Academy of Ophthalmology Honor Award and Life Fellow, Kerato-Refractive Society Service Award, the Alcon Laboratories Ophthalmology Hall of Fame, and the Distinguished Alumnus Award from the Harvard Medical School Department of Ophthalmology.
Dr. Abelson has written over 600 publications and abstracts, including his text, Allergic Diseases of the Eye and serves as editor of the Pharmacology Section of Principles and Practice of Ophthalmology. As well, he has served as guest editor to numerous supplements, including Acta Ophthalmologica. Dr. Abelson is an internationally recognized expert in ocular pharmacology, clinical ophthalmic pharmacokinetics, dry eye, allergy and other diseases of external eye. He has been invited to speak in over 20 countries on these topics. For more than 20 years Dr. Abelson has written a widely-read monthly column in Review of Ophthamology on therapeutic topics with the appropriate clinical use of ophthalmic drugs.
Dr. Abelson has developed a number of disease models that are used internationally in the regulatory approval process in allergy and dry eye, and has played a pivotal role in the approval of more than 30 new drugs for ophthalmology. Dr. Abelson is also the Chairman and Founder of Ora, Inc., the world's leading independent, full-service ophthalmic CRO and product development firm with offices in the United States and Japan.
OUR PRACTICING PHYSICIANS

Peter L. Lou, M.D.
Retinal Disease, Laser Surgery, Diabetic Eye Disease
Dr. Lou has been in private practice, specializing in vitreo-retinal diseases and surgery for over 25 years. He is senior surgeon at Massachusetts Eye and Ear Infirmary. A diplomatic of the American Board of Ophthalmology, his post-doctoral training was done at the University of Toronto, with clinical and research fellowships in Ottawa and at the Retina Associates in Boston.
He has been on both the teaching staff in ophthalmology at Harvard Medical School and a preceptor for fellowship trainees since 1979. Dr. Lou is the past Director of the Massachusetts Eye and Ear Infirmary Diabetes Clinic and Ultrasound Clinic and the past Assistant Director of the Mass Eye and Ear Retina Service.
Dr. Lou has lectured nationally and internationally for many years and has a multitude of publications to his credit. He is the principal ophthalmologist at Mass General Hospital for the Diabetes Control and Complications Trial and for the Epidemiology of Diabetes, Interventions and Complications Trial, which are multicenter, NIH-sponsored 20-year studies. Dr. Lou has served on the Infection Control and Eye Executive committees at Mass Eye and Ear Infirmary. He is a member of the Mass Medical Society, the AMA, the AAO, the Bay State Professional Standard Review Organization, the Harvard Medical Alumni Association, the International Society for Ophthalmic Ultrasound, the Mass Society of Eye Physicians and Surgeons, and the Vitreous Society.

Mark A. Latina, M.D.
Glaucoma & Laser Surgery
Mark A. Latina, M.D. is an Associate Clinical Professor at the New England Medical Center, Tufts University School of Medicine. He is a member of the Staff at the New England Medical Center and holds appointments at the Massachusetts Eye and Ear Infirmary and the Massachusetts General Hospital, Harvard Medical School, Boston, Massachusetts.
Dr. Latina is an internationally renowned laser expert. He is a practicing ophthalmologist and an active researcher with a focus on the laser applications and development. Over the past 10 years Dr. Latina has pioneered several new laser procedures for the treatment of glaucoma and holds numerous patents, which include the development of "Dye-Enhanced Gonioscopic Laser Sclerostomy" and "Selective Laser Trabeculoplasty." Currently, Dr. Latina serves as a consultant for Lumenis, LTD, Santa Clara, CA. where he is involved in overseeing the clinical trials for the selective laser trabeculoplasty procedure that he developed.
Dr. Latina completed his residency in ophthalmology at the Massachusetts Eye and Ear Infirmary, Harvard Medical School in 1985. He was awarded a Heed Ophthalmic Foundation Fellowship and pursued subspecialty training in glaucoma, also at the Massachusetts Eye and Ear Infirmary. He is currently a member of the staff at the Massachusetts Eye and Ear Infirmary and has been a member of research staff at the Wellman Laboratory of Photomedicine at the Massachusetts General Hospital and the Schepen's Eye Research Institute, Harvard Medical School.
Dr. Latina graduated Summa Cum Laude and Phi Beta Kappa from Tufts University with a bachelor's degree in chemistry. He received his doctorate in medicine from University of Connecticut Medical School. He has published more than 40 scientific papers and book chapters, and also participated as a guest lecturer or faculty member in over 30 symposium and medical continuing education courses.

Douglas Evans, M.D.
Cataracts
Dr. Evans is an Eye Physician and Surgeon certified by the American Board of Ophthalmology with expertise in anterior segment surgery including cataract, glaucoma, and laser vision correction techniques. He is a graduate of Columbia University and Dartmouth Medical School and completed his residency training in ophthalmology at the State University of New York, Health Science Center.
Dr. Evans has performed over 1000 cataract surgeries in each of the past two years.
He is on the staff at Melrose-Wakefield Hospital, Winchester Hospital, and the Massachusetts Eye and Ear Infirmary where he is an instructor in ophthalmology.

Jack V. Greiner, D.O., Ph.D.
Corneal Disease & Dry Eye, Laser Vision Correction
A scientist, physician and surgeon, optometrist and ophthalmologist, Dr. Greiner holds three doctoral degrees. He has authored over 130 publications in the scientific and medical literature and holds 6 U.S. patents and corresponding foreign patents as a co-inventor in the areas of dry eye treatment and treatment of the integument. With extensive training as both a basic and clinical scientist, many of these publications integrate both basic sciences and clinical medicine.
Over 150 scientific papers of Dr. Greiner 30 years of biomedical research have been presented at over 110 domestic and foreign meetings. Half of his time is devoted to scientific and clinical medical research, with the other half dedicated to clinical medicine in the fields of ophthalmology and surgery.
With a Ph.D., Dr. Greiner completed post doctoral research fellowship training at the Howe Laboratory of Ophthalmology at Harvard Medical School and the Massachusetts Eye and Ear Infirmary (1974-1976) and an additional research fellowship on an NIH National Research Service Award (NRSA) at the Schepens Eye Research Institute (1976-1978) while simultaneously completing a doctorate in Optometry at the New England College of Optometry in Boston (1978). After a number of research accomplishments, Dr. Greiner received a 4-year scholarship to medical school at Midwestern University. Following graduation from medical school (1982), Dr. Greiner completed internship at Cook County Hospital in Chicago (1982-1983). After completing ophthalmology residency at Georgetown University Medical Center (1983-1986) in Washington, D.C., Dr. Greiner served as a Clinical Fellow in cornea and external diseases of the eye at the Cornea Service of the Massachusetts Eye and Ear Infirmary and Harvard Medical School (1986-1988) and was board certified in ophthalmology by the American Academy of Specialist in Surgery (1993).
In 1978 Dr. Greiner joined the faculty at the Schepens Eye Research Institute as Adjunct Assistant Scientist. Dr. Greiner served as the Assistant Professor (1979-1983) and later as Associate Professor (1983-1987) in the Department of Pathology at Midwestern University and as Research Professor of Ophthalmology (1981-1983) at the University of Illinois Eye and Ear Infirmary. In 1988 he was appointed to the faculty of Harvard Medical School as Instructor in Ophthalmology and the faculty of the Schepens Eye Research Institute as Adjunct Assistant Scientist. Presently Dr. Greiner is Clinical Instructor in Ophthalmology (1991-present) at the Schepens Eye Research Institute, Clinical Associate Professor (1999-present) at the University of New England College of Osteopathic Medicine, and Assistant Clinical Professor (2000-present) at Tufts University of Medicine.
Dr. Greiner presently conducts laboratory research at the Schepens Eye Research Institute, Harvard Medical School, investigating problems of the ocular surface and their sequelae. In addition to serving on the faculty of three medical schools, he is a member of the medical staff of five hospitals in the Greater Boston area, a surgical center in Andover, an excimer laser eye center in Boston, and in on the consulting staff of Spaulding Rehabilitation Hospital in Boston.
Dr. Greiner is a Fellow of the American Academy of Specialist in Surgery, an Osteopathic Fellow of the American Academy of Ophthalmology, and had been honored as a Distinguished Practitioner and member of the National Academies of Practice. He is a past President of the American Academy of Specialist in Surgery, currently an Academy officer and a member of 10 medical and scientific societies. Dr. Greiner has served as an editorial board member and a scientific reviewer for numerous research and clinical journals. He serves on the National Board of Directors of Prevent Blindness Massachusetts an affiliate of the National Society to Prevent Blindness. Dr. Greiner is a founding member and member of the Board of Directors of Ocular Research of Boston (LECB, Inc.) for keratorefractive surgery and Charles River Eye Associates of Boston.
Dr. Greiner has had continuous grant support for his basic science and clinical research studies for the past 26 years. He has served as principal investigator as well as co-investigator on National Institutes of Health (NIH) grants and in over 50 FDA clinical trials. He has been an invited speaker at numerous regional, national and international meetings. With collaborators, Dr. Greiner published the original clinical and histopathologic characterization of the "second" mucus secretory system of the conjunctiva, developed a method of treatment for meibomian gland dysfunction, and pioneered the applications of 31 P NMR spectroscopy in ophthalmology as documented in his list of publications. Dr. Greiner's lectures, clinical and basic science research, and clinical and surgical practice underscore his commitment to academic and clinical medicine.

Clifford M. Michaelson, M.D.
General & Neuro-Ophthalmology
Dr. Clifford Michaelson is a Magna Cum Laude graduate of Princeton University. He received his medical degree from New York University School of Medicine and completed an internship in Internal Medicine at University Hospital – S.U.N.Y. – at Stony Brook, N.Y. Dr. Michaelson also completed an Ophthalmology Residency ant New York University Medical Center, and a Fellowship in Neuro-Ophthalmology at Columbia-Presbyterian Medical Center.
Dr. Michaelson is an Assistant Professor of Ophthalmology and Neurology at Boston University School of Medicine and is a former director of the Neuro-Ophthalmology and Glaucoma Services at Boston University Medical Center. He is on staff at the Massachusetts Eye and Ear Infirmary, as well as several community hospitals. He is a member of the New England Ophthalmological Society and the Massachusetts Society of Eye Physicians and Surgeons.
Dr. Michaelson has co-authored a number of scientific papers and been on several ophthalmic clinical drug trials. Dr. Michaelson practices general ophthalmology and is a sub-specialist in Neuro-Ophthalmology.

Daniel J. Townsend, M.D.
Ophthalmic Plastics
Dr. Daniel Townsend is certified by both the American Society of Ophthalmic Plastic and Reconstructive Surgery and the American Board of Ophthalmology. After receiving his medical degree from Mayo Medical School in Rochester, Minnesota, Dr. Townsend completed an internship in Medicine at the New England Deaconess Hospital, a residency in Ophthalmology as Massachusetts Eye & Ear Infirmary, and a fellowship in Oculoplastic/Orbital Diseases and Surgery at Massachusetts Eye & Ear Infirmary. Dr. Townsend is on the teaching faculty at Harvard Medical School and Tufts Medical School, and is the former Co-Director of the Ocuplastics Service in Massachusetts Eye & Ear Infirmary.
He is an active member of the American Society of Ophthalmic Plastic & Reconstructive Surgery, the American Academy of Ophthalmology, the New England Ophthalmologic Society, and the Massachusetts Society of Eye Physicians and Surgeons.
In 1994, Dr. Townsend co-authored the best-selling medical text Atlas of Eyelid Surgery, which has sold thousands of copies in the United States and abroad.
In addition to blepharoplasty, Dr. Townsend also specializes in other cosmetic facial plastic surgery techniques, including forehead and brow lift, botulinum toxin injection, and laser skin resurfacing which reduces the appearance of wrinkles and scars.
If you are considering blepharoplasty or other facial plastic surgery, Dr. Townsend invites you to make an appointment to meet with him for a personal consultation. He ensures complete confidentiality, individual attention, and is available to answer any questions you may have.
Terry L. N. Chin, O.D.
Contact Lenses
Dr. Terry L. N. Chin is a board certified Optometrist with comprehensive training in the diagnosis and medical management of ocular disease. He also specializes in the fitting and prescribing of both hard and soft contact lenses. A graduate of Boston University, Dr. Chin received his optometric training at the New England College of Optometry. Dr. Terry Chin has been working at Andover Eye for over 20 years.
Dr. Chin is an assistant professor at the New England College of Optometry. He also holds a clinical faculty position at the New England Eye Institute. Dr. Chin also works as a clinical research investigator for Ophthalmic Research Associates. He has authored and co-authored many articles that have been published in various optometric journals.
Dr. Chin was raised in Boston's Chinatown where he maintains close ties. He was the first optometrist to work in a Chinatown Neighborhood Health Center. He does optometric consultations for a nursing home in the Chinese community.

Jason R. Chin, O.D., F.A.A.O.
Contact Lenses
Dr. Jason Chin is a graduate of McGill University and he received his Optometry Degree from the New England College of Optometry in 2004, where he graduated with clinical honors and was the local and national recipient of the Alcon Award for Clinical Excellence.
Dr. Chin also furthered his specialty training by completing a cornea and contact lens residency in 2005 at the New England College of Optometry where he was awarded the American Optometric Foundation's "Dr. George Mertz Contact Lens Residency Award" after completion. This award for optometric excellence during residency was given to only one of the many contact lens residents nationwide at that time.
Dr. Chin primarily practices at Andover Eye Associates in addition to being a clinical investigator for ARE and ORA. Inc. He specializes in specialty fit contact lenses and he has been involved in all aspects of the clincal research process for more the 20 years. He has also been an investigator/consultant for national clinical trials on contact lenses for various contact lens companies around the US. He has authored
articles and posters that have been published in various optometric journals and presented and lectured at various optometric meetings both nationally and internationally.
Dr. J. Chin was awarded Fellowship to the American Academy of Optometry in 2006 in their Cornea and Contact Lens Section and is currently working on becoming a Diplomate in that section. Dr. J. Chin is also a Member of the Association for Research in Visual Ophthalmology (ARVO), the Association of Optometric Contact Lens Educators, and is board certified and a Diplomate of the American Board of Optometry.
COMMON EYE DISEASES
Cataracts
A cataract is a clouding of the normally clear lens within the eye. Looking through a cloudy lens is like trying to see through a frosty or fogged-up window. Clouded vision can make it more difficult to read, or drive a car especially at night. Cataracts commonly affect distance vision and cause problems with glare. They generally do not cause irritation or pain.
Most cataracts develop slowly and don't disturb eyesight early on. But as the clouding progresses, the cataract eventually interferes with vision. During the early stage of cataracts, stronger lighting and eyeglasses can help you deal with vision problems. But if this impaired vision interferes with a patient's quality of life, surgery is often the best treatment option. Fortunately, cataract removal is generally a very safe and effective procedure.
The ophthalmologists at Andover Eye are highly experienced in cataract surgery. Many are leaders in cataract research at the Massachusetts Eye and Ear Infirmary.
Dry Eye Syndrome
Dry Eye Syndrome is a condition in which there are insufficient tears to lubricate and nourish the eye. Tears are necessary for maintaining the health of the front surface of the eye and for providing clear vision. People with Dry Eye either do not produce enough tears, or have a poor quality of tears. Dry Eye is a common and often chronic problem, particularly in older adults.
The most common form of Dry Eye is due to an inadequate amount of the aqueous, or watery, layer of tears. This condition, called keratoconjunctivitis sicca (KCS), is also referred to as Dry Eye Syndrome.
People with Dry Eye may experience symptoms of irritated, gritty, scratchy, or burning eyes, a feeling of something in their eyes, excess watering, and blurred vision. Advanced Dry Eye may damage the front surface of the eye and impair vision.
Dry Eye can also be a side effect of using certain medications such as antihistamines and birth control pills. In addition, diseases that affect the ability to make tears, such as Sjogren's syndrome, rheumatoid arthritis, and collagen vascular diseases can also lead to Dry Eye.
Treatments for Dry Eye aim to restore or maintain the normal amount of tears in the eye to minimize dryness and related discomfort and to maintain eye health.
Glaucoma
According to the World Health Organization, glaucoma is the second leading cause of blindness in the world. Glaucoma is a disease of the eye that damages the optic nerve over time.
Glaucoma is usually, but not always, associated with elevated pressure in the eye (intraocular pressure). Generally, it is this elevated eye pressure that leads to damage of the optic nerve. In some cases, glaucoma may occur in the presence of normal eye pressure. This "normotensive" form of glaucoma is thought to be caused by poor regulation of blood flow to the optic nerve.
Symptoms and signs of glaucoma are often absent in the earliest stages of the disease. Tragically, impaired vision is one of the first sign of glaucoma. In other instances, symptoms and signs of glaucoma may include eye pain, clouded or haloed vision, red eyes, headaches, and nausea.
LASIK
LASIK is a surgical procedure intended to improve vision and reduce dependency on glasses or contact lenses.
LASIK (which stands for Laser-Assisted In Situ Keratomileusis) is a procedure that permanently changes the shape of the cornea, using an excimer laser. A mechanical microkeratome (a blade device) or a laser keratome (a laser device) is used to cut a flap in the cornea. A hinge is left at one end of this flap. The flap is folded back revealing the stroma, the middle section of the cornea. Pulses from a computer-controlled laser vaporize a portion of the stroma and the flap is replaced. There are other techniques and many new terms related to LASIK.
Both nearsighted and farsighted people can benefit from the LASIK procedure. With nearsighted people, the goal is to flatten the too-steep cornea; with farsighted people, the goal is to create a steeper cornea. Excimer lasers also can correct astigmatism by smoothing an irregular cornea into a more normal shape.
Our ophthalmologists are experienced in LASIK and can discuss all of the options available to you. We will help you determine if you are a good candidate for LASIK.
Contact Lenses & Glasses
Andover Eye's highly experienced, Board-Certified optometrists have extensive training on the cornea, contact lenses, and the fitting of specialty contact lenses including Keratoconous. At Andover Eye, we believe patients deserve a personalized experience to customize their glasses or contacts to look great and fit perfectly.
Retinal Disorders
There are many inherited and acquired diseases or disorders that may affect the retina. Some are common and easily remedied, while others are rare and more difficult to diagnose. Rare disorders require more complex or, sometimes, urgent treatment.
Andover Eye ophthalmologists are skilled in differentiating these diseases, and then designing a treatment plan that slows or stops the disease and preserves as much vision as possible.
Neurological Eye Disorders
Neurological disorders can affect your eyes and your vision in many ways. Some of these disorders include:
Blepharospasm
Double vision
Ischemic optic neuropathy
Stroke
Temporal arteritis
Ocular Plastic
As we age, excess skin forms in the eye area, and the skin loses elasticity. Fatty tissue can accumulate under the skin. Eyes will "look older" because these aging processes leave the eyes appearing tired, wrinkled or puffy.
Blepharoplasty is a cosmetic plastic surgery that can tighten the baggy skin under the eyes and address sinking upper eyelids or drooping eyelashes that can impair vision.
The surgery can also treat a medical condition called ptosis (drooping eyelid), which is caused by poor muscle tone or nerve damage. Ptosis causes the eyelids to hang very low and block vision.
Blepharoplasty treats drooping eyelids, but not drooping eyebrows or wrinkles. Blepharoplasty is often performed with another cosmetic surgery such as a brow lift or facelift to improve droopy eyebrows, crow's feet and facial sagging.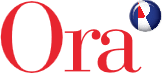 Over the past 30 years, many Andover Eye patients have chosen to participate in clinical research trials conducted at Andover Eye through Ophthalmic Research Associates.
If you would like to learn more about any of our upcoming research trials, please call ORA at (978) 685-8900.
Call Today to Schedule an Appointment!
(978) 475-0705
We invite you to schedule your appointment today.