Private Eye Care Practice in Andover, MA
WE ARE OPEN!
Andover Eye Associates is open for all your Ophthalmic Needs!
Jo Middleton
March 14, 2023
Front desk is friendly and strive to know who you are. Dr Greiner spends time telling you what he's doing and why. He's excellent.
Rickey Silverman
January 28, 2023
Punctual and professional Job. Well done!
My first visit with Dr Michaelson and was very happy. He was very thorough and explained each and every part of my exam! Thank you!
Marlene Miller
December 22, 2022
Everyone showed enthusiasm and love and joy for me and I'm sure to every one of their patients. I felt very comfortable being there. Thank u for taking the time out to take care of me
Joe Sergi
November 23, 2022
Andover Eye and especially Dr. Chin are great. Everyone is personable, efficient and thorough.
Robert Pelletier
November 17, 2022
Very professional staff. Everyone there was very nice and helpful. I would recommend them to all my family and friends
We take our responsibility to keep our patients and staff safe very seriously.
Be assured we have taken the following steps to comply with mandatory state safety standards for workplaces.
Workers wear face coverings and we have put social distancing measures in place.
We provide hand washing capabilities and we are regularly sanitizing high-touch areas.
Our staff has received training regarding social distancing and hygiene protocols.
We have established thorough cleaning and disinfecting protocols.
We ask you to do your part as well by wearing your face mask and maintaining social distance.
Thank you and we hope to see you soon!
The Merrimack Valley's Most Trusted Eyecare Provider since 1976.
For over 30 years, the physicians at Andover Eye have provided the most trusted eye care in the Merrimack Valley. Our accomplished specialists combine the close attention of a local eye care practice with the leading-edge eye care standards of the world's top ophthalmic research centers.Our independent physicians provide unparalleled patient care because they are:
Senior physicians with decades of experience treating patients
Clinical research scientists who conduct leading-edge research through major research centers, including the Schepens Eye Research Institute and the Massachusetts Eye and Ear Infirmary
Professors of ophthalmology who teach at the country's top medical schools, including those at Boston University, Tufts, and Harvard
Internationally recognized speakers on the latest advances in ophthalmic research
Contributors to the standard medical textbooks in the field of ophthalmology
Andover Eye is your link to a world-class cadre of ophthalmic sub-specialists who are experts in cataracts, glaucoma, dry eye, and macular degeneration. We will direct you to the most appropriate sub-specialist based on your individual diagnosis, ensuring that you receive the best possible care for your condition.
Our convenient location in the Doctors Park II medical complex offers easy traffic-free access with ample parking right at our front door. We invite you to schedule your appointment today at (978) 475-0705.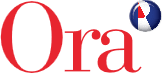 Clinical Research
Over the past 30 years, many Andover Eye patients have chosen to participate in clinical research trials conducted at Andover Eye through Ophthalmic Research Associates.
If you would like to learn more about any of our upcoming research trials, please call ORA at (978) 685-8900.


New Patient Forms
Are you a new Andover Eye patient? Take care of the paperwork before you arrive at our office, and you'll spend less time waiting to be seen.
Download your intake forms.